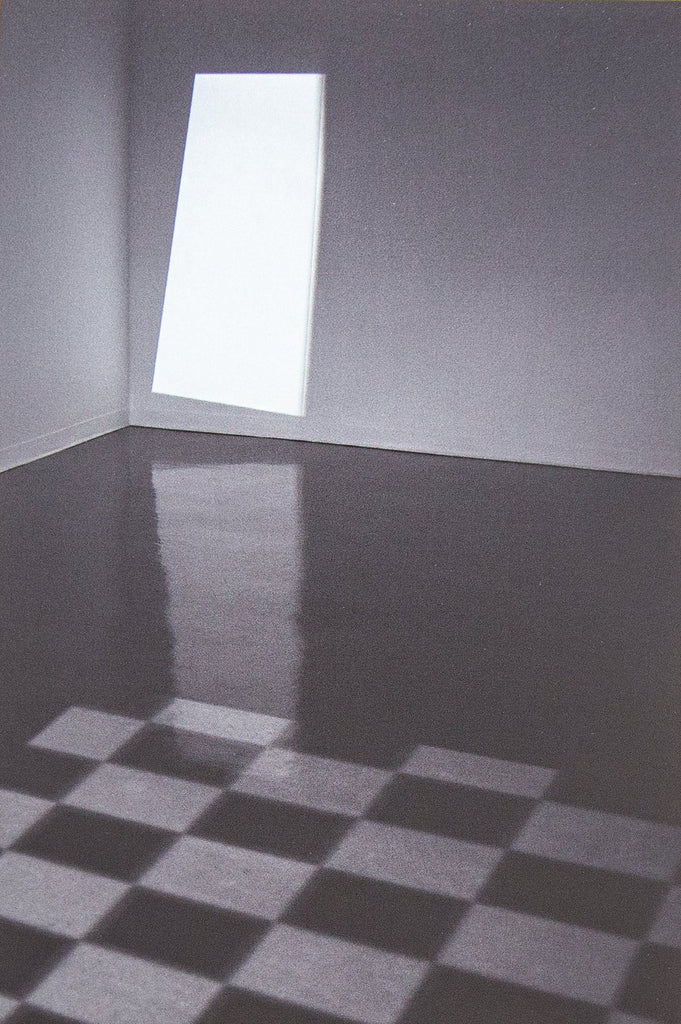 Erratic Room
Artist: Lyla Rye 
Title: Erratic Room (TYPOLOGY Print Edition), 2013
Archival inkjet print on Ilford Smooth Gloss paper, 6 x 9 inches
Edition of 25, signed and numbered by the artist
Description:
Produced in conjunction with the exhibition Erratic Room | Lyla Rye, curated by Shani K Parsons. A signature card is included with the print, suitable for mounting on the back of a frame. The print is available unframed only at this time (we will be adding custom archival framing options in the future).
About the Artist:
Lyla Rye
is Toronto-based installation artist who began her studies in architecture. She studied at University of Waterloo, York University (BFA 1989), and the San Francisco Art Institute (MFA 1994). Her work has been exhibited across Canada and internationally, and she has work in the public collections of the Art Gallery of Nova Scotia, York University, Cadillac Fairview Corporation, The Tom Thomson Art Gallery, Harbourfront Centre, and the Robert McLaughlin Gallery.  
Starting in the early 1990s she was a founding member of the sculptors' collective Nether Mind. Since that time she has worked in a number of collectives including 5 things, hic and Persona Volare focusing on site-specific installations in non-gallery spaces. She has had exhibitions in a women's prison, various industrial basements, a storefront window, a Debates Room, a juniper bush, a classroom, an elevator, and on the edge of the Canadian Shield.