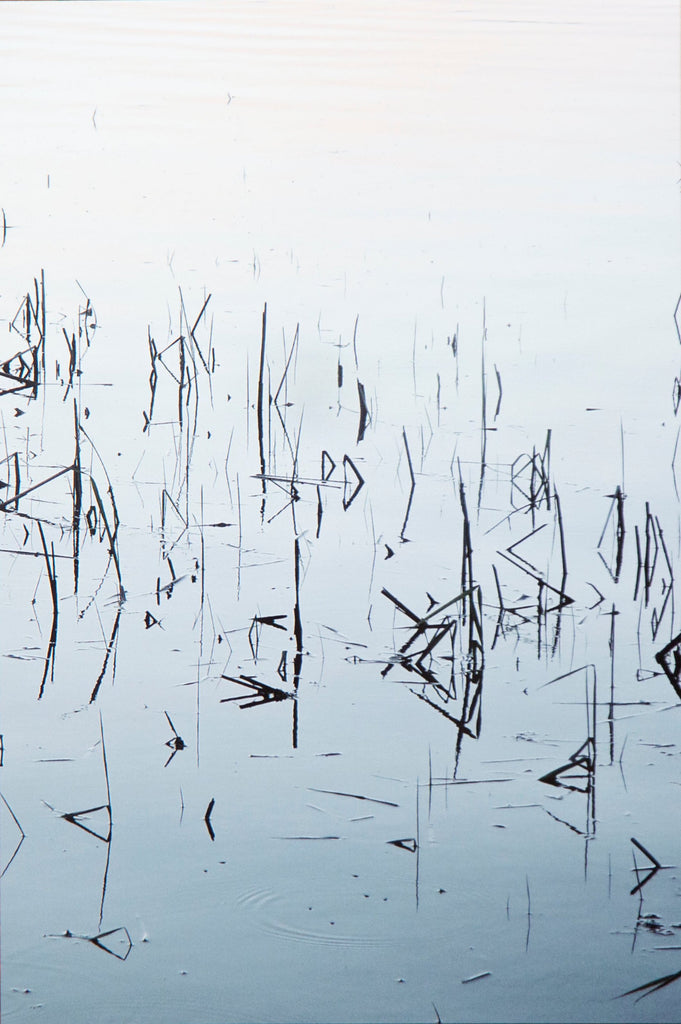 Herbes d'eau
In my work, I transcribe the written and painted word through a 'plastic modality.' I create traces of our speech, silences, and presences. My work speaks of the multiplicity of time through gesture, words, signs, and codes. I write words as well as images. I write time in its instantaneity as that which passes, and as that which comes to pass. I enunciate the memory of time, artworks as erosion and wear. Artwork as a moment of being, and the passing of time. My work speaks of time and non-time, and of the plaintive gesture of existence. Internal time.
Gabriel Lalonde (b. 1945) is a prolific poet and self-taught visual artist who lives and works in Coteau-du-Lac, Quebec. His canvases, composed of found materials such as wood debris and clapboard, chairs, empty cans, Barbies, metal, and roof shingles, serve as explorations into the syntax of lost time, eroded existence, faded amorousness, and the general effects of wear and tear. Paintings often attest to the dematerialization of 'text' as the signifier of civilized society, and are reminiscent of Symbolist graffiti, or the scribbled calligraphy of Cy Twombly.
Lalonde recuperates and recycles the overspill of speech, religious discourse, and words, processing the detritus of what Ferdinand de Saussure distinguished as la parole (speech) into abstract imagery pertaining to the structure of la langue (language). In this sense, Lalonde's art is a factory for the disassembly of verse into semiotic 'units,' 'traces, 'marks, and 'lines' which became archeological remainders of the poetic.
Lalonde's works have been exhibited widely in gallery exhibitions and fairs in Canada, the US, France, the UK, Germany, Belgium, the Netherlands, and the UAE.
Artist: Gabriel Lalonde
Title: Herbes d'eau, 2016
Archival digital print on Epson Premium Lustre paper, 6 x 9 inches
Edition of 10
This limited edition print is part of a series produced by Critical Distance featuring original artwork by exhibiting artists.