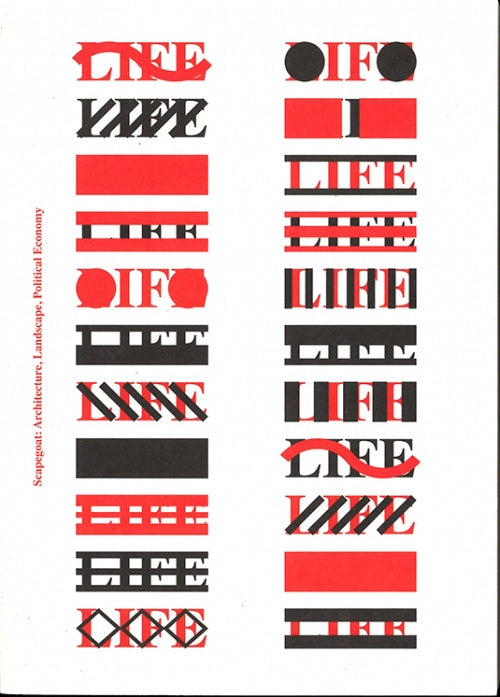 Scapegoat #11: LIFE
Contributors: Alexander Arroyo, Maros Krivy, Rosemary Joyce, Craig Damion Smith, Will Fu, Sanford Kwinter, Noah Scheinman, Larissa Belcic and Michelle Shofet, Fan Wu, Rouzbeh Akhbari and David Schnitman, Micah Lexier, Oliver Vilela, Joe Culpepper, Matthew Allen, Michael Fisch and Erez Golani Solomon, George Johannes and Lori Brown and Eliza McCullough, and Adam Bobbette. 

Journal: Scapegoat: Architecture, Landscape, Political Economy
Publisher: Other Forms
160 pages, softcover
Edition of 500
ISSN: 2561-6544
Softcover, perfect-bound, colour.
Printed by Kopa, LT
Description:
In LIFE Issue 11 we investigate the old western metaphysical distinction between life and non-life—the living and the non-living—as an ongoing aporia within the rationalist core of architectural modernity that has increasingly become a site of political struggle in the built environment, linking struggles over reproductive rights, environmental justice, climate change, archaeology, and urban design.