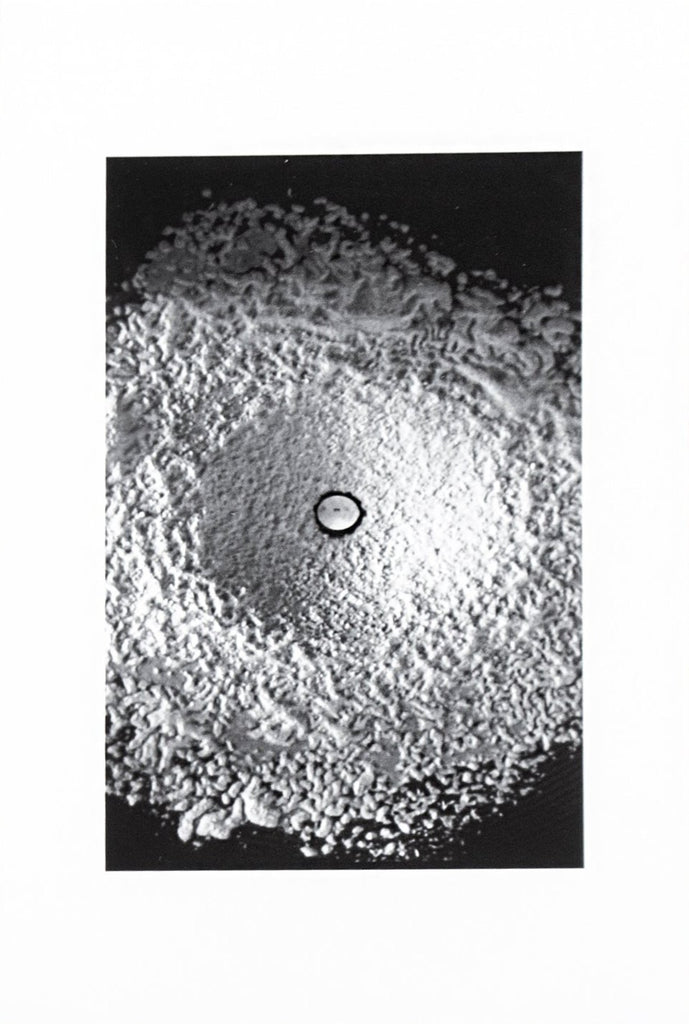 CHROMO2 (still)
Artist: Sara MacLean
CHROMO2 (still), 2015
Archival inkjet on Epson Premium Luster paper
Edition of 20, signed and numbered by the artist
Description:
Limited edition print produced in conjunction with the exhibition A Riveder le Stelle | Mary Hambleton and Sara MacLean
,
curated by Heather Nicol. 
Sara MacLean's work develops from observations of multiple and individual bodies in movement, from everyday quotidian actions to embodied responses to crisis. She enacts the impossibility of stillness, and considers the porous, slippery boundaries between ourselves, our surroundings, and each other. Engaging with forces that pass through the body, penetrating and glancing off our various inner densities, spinning and pulsing our very atoms, CHROMO2 is an encounter with a great resonance that does not distinguish between flesh and ash, body and air, the organic and the inert. 
A signature card is included with the print, suitable for mounting on the back of a frame. The print is available unframed only at this time (we will be adding custom archival framing options in the future).
About the Artist:
Toronto-based Sara MacLean (b.1974) employs embodied camera techniques, darkroom experiments, sculpture, and set design to create subtly choreographed encounters with her time-based media projections. She has exhibited in North America, Europe, and Asia at festivals and venues including Anthology Film Archives (New York) and the Centre de Cultura Contemporània de Barcelona.