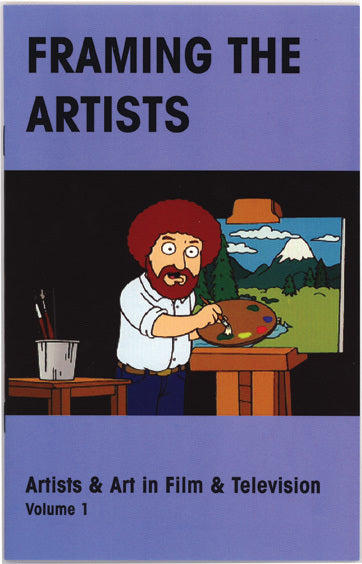 Framing the Artists: Artists & Art in Film & Television
Publisher: Temporary Services, Chicago, IL, 2005
8 pages, softcover, staple-bound, offset print, 8.5" x 5.5" in.
Edition Size: 4500
Description:
Booklet #67. Fictional representations of art and biographical films about dead artists are common in mainstream media, despite the lack of concern with living visual artists and their projects. So what do these representations reveal to us about artists and their work?

Many depictions center on artists' unusual behavior, love affairs, or self-destruction through drugs and alcohol. Jokes about not being able to understand modern art are endless. Very few biographies of actual or fictive artists seriously attempt to consider the artist's creative process in a nuanced way.

Framing The Artists is an overview of many examples of these characterizations. The reviews that follow are but a few examples of portrayals of artists and their work in film and television. We have watched hundreds of hours of video and concede that our research has only just begun.