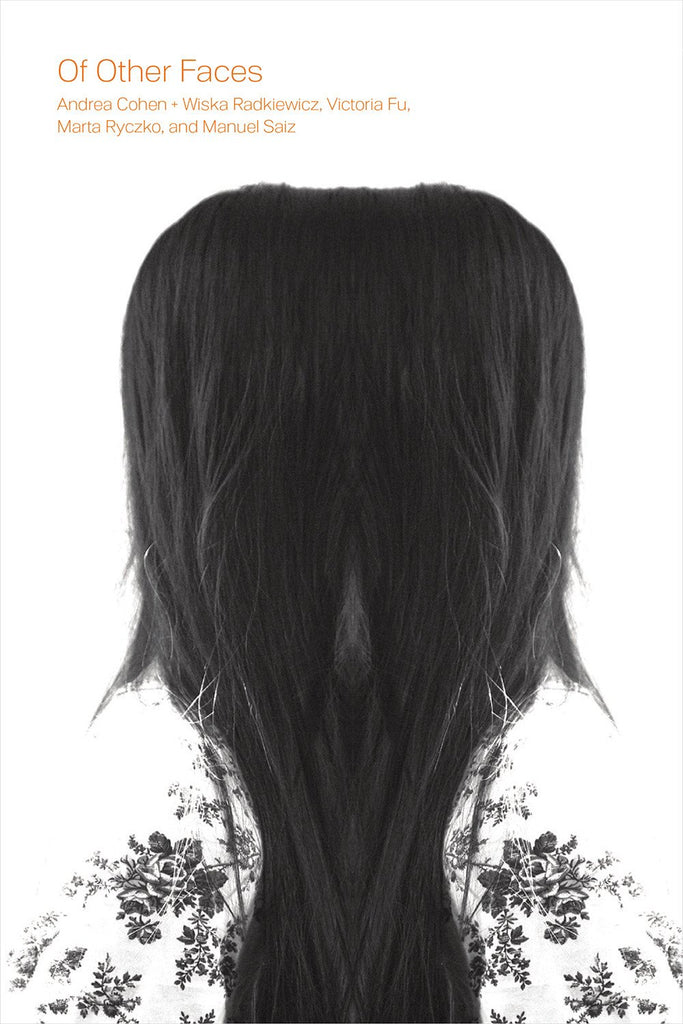 Of Other Faces
Artists: Manuel Saiz, Marta Ryczko, Victoria Fu, Andrea Cohen and Wiska Radkiewicz
Curator: Shani K Parsons

64 pages, softcover, 6 x 9 in. 
Of Other Faces is a presentation of four works by five artists who employ strategies of mirroring and doubling to investigate the paradoxical nature of our dualistic world. Through the representation or evocation of reflections, refractions, echoes, and iterations, these works by Manuel Saiz (Berlin), Marta Ryczko (Toronto), Victoria Fu (Los Angeles), and Andrea Cohen and Wiska Radkiewicz (Paris, New York) interrogate, express or reveal hidden contradictions within society's governing systems as they relate to dualities of self and Other. Wether the Other is cast vicariously  as the embodiment of nature, the irretrievable past, the imperfect, or the unknown, the works within the exhibition ultimately represent our attempts to integrate with that uncanny object of our deepest fear and desire, the unknowable within ourselves.
The catalogue contains Curatorial Essays and an Artist Q&A. An exhibition checklist, full documentation of all the works in the exhibition, and artist/curator bios are also included.